GMO Wheat Remains A Mystery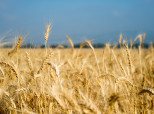 Authors: huffingtonpost FOOD
(Fixes typo in first paragraph, please read "pursuing" instead of "pursing")
By Charles Abbott
WASHINGTON, May 31 (Reuters) - U.S. officials are "pursuing many avenues" of how unapproved genetically modified wheat may have shown up in an Oregon field, a top official with the Department of Agriculture's Animal and Plant Health Inspection Service (APHIS) said on Friday.
"At this point we have not ... eliminated any" potential causes, Bernadette Juarez, deputy director of the APHIS investigative unit, told Reuters in a telephone interview. "How it got there is exactly what we are investigating right now."
APHIS is pursuing leads as they develop, Juarez said, adding, "we are moving in many directions."
Juarez said there is no timeline to finalize the investigation beyond "as quickly as possible."
Some importers of U.S. wheat, including South Korea, have recoiled from the market after USDA announced the discovery of the wheat, developed by Monsanto Co. on Wednesday.
USDA retains nine investigators focused on Oregon and Washington state, questioning witnesses and gathering plant material and other evidence.
"They do what investigators do," Juarez said. She would not say how many people were interviewed or how many samples have been gathered. (Reporting by Charles Abbott, writing by Ros Krasny; Editing by Gerald E. McCormick)
Also on HuffPost:
"; var coords = [-5, -72]; // display fb-bubble FloatingPrompt.embed(this, html, undefined, 'top', {fp_intersects:1, timeout_remove:2000,ignore_arrow: true, width:236, add_xy:coords, class_name: 'clear-overlay'}); });
back to top