Food52: The Dos and Don'ts Of Entertaining Drop-In Guests Featured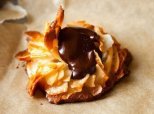 Authors: huffingtonpost FOOD
We know, we know: holidays are a time for family and friends. Which means that family and friends, somehow, are always popping over -- and, of course, are always hungry. We've compiled a list of the dos and don'ts of entertaining those unexpected guests (the ones that drop in, seemingly, out of nowhere) to ensure everyone feels welcome -- and is well-fed.
Do:
• Take a slow afternoon or evening to whip up a few snacks that will keep through the holidays.
• Serve your snack of choice on a nice plate or platter -- it makes it seem even more gracious.
• Keep your fridge stocked with olives, cheese, and other snack-able items that have multiple uses (and that you'd gladly eat as leftovers).
• If you're spending lots of time in the kitchen, try to clean as you go; this will prevent any scary piles of dishes in the wake of unexpected company.
Don't:
• Panic! Take a drop-in visit as part of the holidays, and embrace it.
• Try to hastily whip up a full meal for your guest. If you're stressed and busy, it defeats the purpose of a visit.
• Leave your guests while you run out for provisions. They came to see you and will understand if you fix them a snack from what's on hand in the pantry.
All the recipes below are from our recently-updated Food52 Holiday Recipe and Survival Guide.
More from FOOD52
• See our favorite festive party snack, Orange-Blossom Candied Cranberries.
• Check out the perfect make-ahead breakfast, Orange-Scented Olive Oil Sticky Buns.
• Got a question in the kitchen? The Food52 Hotline is here to help!
Drunken Honeyed Figs
1  of  8
Drunken Honeyed Figs
CURRENT TOP 5 SLIDES
USERS WHO VOTED ON THIS SLIDE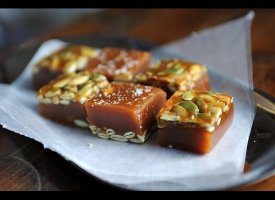 •  •  •  •  •
Learn more about our first ever interactive book built for the iPad, which was crowd-sourced from the likes of you -- the mighty FOOD52 community -- and curated by Amanda & Merrill.
Buy the app here.(We just updated it, too!)
Follow Food52 on Twitter: www.twitter.com/food52
back to top