Malcolm Wittenberg: What Is Good for Consumers Is Good for Business Featured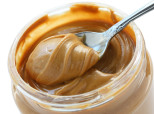 Authors: huffingtonpost FOOD
Food is a hot topic these days (no pun intended). Take, for instance, the recent election -- on the ballot were hotly contested initiatives on mandatory labeling for genetically modified foods (California's Prop 37) and two different initiatives taxing sugary drinks and sodas (Measure N -- Richmond, CA and Measure H -- El Monte, CA) and different measures for where, if passed, those tax dollars would go. However, no topic in the food arena has been more prominently covered or solicited more shocking headlines in recent months than the topic of food safety in its various shapes and forms.
And there's no denying that food is a big business, and at the core of any business is the drive to make a profit, to increase the divide between revenues and expenditures. For food producers, the impetus to produce the most food products at the lowest cost looms heavy. However, the motivation to ensure the safety of the products being sold should carry equal importance, if not more. But this begs the question, is the onus of ensuring food safety and other consumer concerns and business' profit motivations mutually exclusive? Are those ideals at odds? Quite the contrary, actually. At the end of the day, what is good for the consumer is good for business, and more food producers, food processors and retailers would ultimately benefit by further embracing this philosophy in regards to food safety.
While on the topic, here's a sobering release from CNN last month that sums up the U.S. food safety situation in no uncertain terms:
Despite sweeping reform of food safety laws intended to make what we eat less dangerous, the number of Americans falling ill or dying from contaminated food has increased 44 percent since last year, according to a report released Wednesday. Approximately 48 million people get sick from eating tainted food each year, the report's authors, the U.S. Public Interest Research Group said, arguing more must be done to protect Americans from unsafe food. The report says there were 718 illnesses directly linked to food recalls in 2011. There were 1,035 illnesses from January to September 2012 -- an increase of 44 percent.
The report goes on to discuss the increased demand for inspection of foreign food processing plants and the inability of the FDA to oversee these facilities. Nearly 15 percent of food consumed in the United States is imported, yet in 2008 the FDA inspected a paltry 153 of roughly 189,000 registered foreign food facilities. It goes without saying these figures don't inspire much confidence in our nation's (import-heavy) food supply. And the figures don't lie -- consumer confidence in general has waned the last few years to the detriment of the food industry.
And what about our nation's seafood supply? The U.S. is surrounded by water on three sides, so one would think that domestically landed and locally processed seafood is plentiful. While that may be true, the figures certainly wouldn't lead one to come to that conclusion: a staggering 85 percent of seafood consumed in the U.S. is imported, and less than 2 percent is inspected. And it goes without saying that recent headlines like this or worse yet, this, certainly don't help the image of our nation's seafood supply, nor consumer confidence in choosing seafood as a protein over beef, poultry or pork, all of which fail in comparison to the Omega-3 nutrient value of seafood. And let's not bring up Fukushima or the Gulf Oil Spill...
Speaking of proteins, how about the recent lean finely textured beef fervor (LFTB -- also infamously referred to as "pink slime") which launched an internet crusade that not more than eight months ago put one company out of business and caused another to close multiple processing plants primarily due to what was framed as health and food safety concerns. However, when one looks closer, the odd thing about the campaign against LFTB is that while the process is surely unappetizing, it is considered safe to eat by not only the government, but by a majority of food safety experts. And in stark contrast to the argument that LFTB isn't safe, BPI's pathogen prevention processes (one of the companies referenced in links above) have actually been commended:
I think the criticism of BPI's products are based on quality perceptions, not food safety. It should, however, be recognized that BPI made great strides in improving the safety of ground beef through their unique food safety processes. On the one hand, consumers demand safe foods and are right to do so; they also need to recognize that the production of safe foods requires processing interventions.
- Dr. James Marsden, Regent's distinguished professor of food safety and security at Kansas State University
Or take the more recent peanut butter recall for salmonella -- the recall has now affected hundreds of retailers, restaurants and food-service entities (including school cafeterias) across 20 different states and at least 36 people have gotten sick, most of them children. The list of tainted products on the FDA recall website is much longer than you'd probably like to know (300+ products yanked from shelves) and affects more retailers than can be summarized here. Needless to say, the financial woes associated with a product safety recall as big as the Sunland peanut butter recall are vast, and a tarnished image can be even harder to overcome. Ironic, too, that November is National Peanut Butter month.
So what's the moral of the story here? Bottom line, ensuring the safety of a product -- especially food! -- is good for the consumer and for the producer's bottom line. And as evidenced by the situation with LFTB, consumers do pay attention and use their wallets and checkbooks to cast their vote for which businesses they patronize. As this topic pertains to seafood safety, we're pleased to be part of the solution and commend those producers, processors and distributors that go the extra mile to ensure the food products they put on the market are as safe and wholesome as possible. As one last piece of evidence that ensuring the safety of food products can be profitable, see the figures quoted in this article regarding a Northern California grocer who decided to adopt the Safe Harbor seafood safety and certification program... Just in case you didn't follow the link: Sales of certified seafood products increased well over 10 percent. Now that's good business.
"; var coords = [-5, -72]; // display fb-bubble FloatingPrompt.embed(this, html, undefined, 'top', {fp_intersects:1, timeout_remove:2000,ignore_arrow: true, width:236, add_xy:coords, class_name: 'clear-overlay'}); });